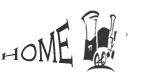 Equipment Roster - Winter Model Swap
The winter model swap was started in 2005 by a group of 7/8's modelers on the WEB. The goal is to have the cars in the mail sometime between November and January but it doesn't usually work out that way. All and all its a lot of fun and it helps to get some of my projects "finished".
Winter

2008-2009

Beverage hauling was the theme of my 2008-09 swap car. I built three cars over the course of about two months based on ladle cars used in foundry work. Two of the cars are 2' gauge and the other is 18" gauge. I didn't follow a particular design, Instead my model is a composite of a number of cars. You can see the details of the construction on the 7-8ths discussion group.

http://www.7-8ths.info/index.php?topic=16679380.0

Long before my project was finished I received a great little car made by Jeff Spike loaded with the makings of rocket fuel for Otto.
Winter

2007-2008

For the 2007-08 swap I built a free-lance, a Skip-O-Meter. It has a mechanical odometer that is driven by one of the wheels. The frame is based on a Koppel prototype that could be found under tippers, flats and small little cars the world over. The large gear and chain are Delrin and came from Servolink. See my section on Koppel skips for details on how I built the frame.

On a gloomy day in April I received a delightful tank car built by Peter Loomis. Peter built the car following a plan drawn by the late Tim Stolle and it is truly a tribute to Tim's drawings.
Winter

2006-2007

My winter 2006-07 swap car is not based on any known prototype and I have enjoyed letting my imagination run free. Keeping with tradition there are two cars - one to keep and one to send. The wheels and many of the fittings are from Sierra Valley. I used Sierra Valley parts for the journal bearings and lids but made my on masters for the rest of the journals. The riders are modified figures made by Carlo Spirito. Their glasses were soldered up out of brass. To keep them seated on the bench I placed strong magnets in their bases and embedded a small amount of iron under the bench seat. They are supposed to look like Teddy Roosevelt - if you squint and turn the lights down you can almost believe it. The packing crates hold fossils that Mr. Roosevelt found during his inspection tour of the line.
Winter

2005-2006

The prototype for this model ran at the Dinorwic quarry in Wales. The car had double flanges and a split axle. I modeled the split axel but not the double flanges. The journals and wheel centers were cast in resin from brass masters and the rims are turned aluminum.

This wonderful little car was made for me by Scott Ziebell. (he also supplied the photo). It is based on a 3' gauge MOW flat car build by the Leslie Salt Company which Scott converted to 2'. The unique flat came loaded with all sorts of supplies that my crews are begging to use, but I just can't bring myself to unload it.